Premium Cat Canned Food 400g
We offers variety of nutritious super premium cat recipes sure to please every cat parent with delicious tastes that cats can't resist.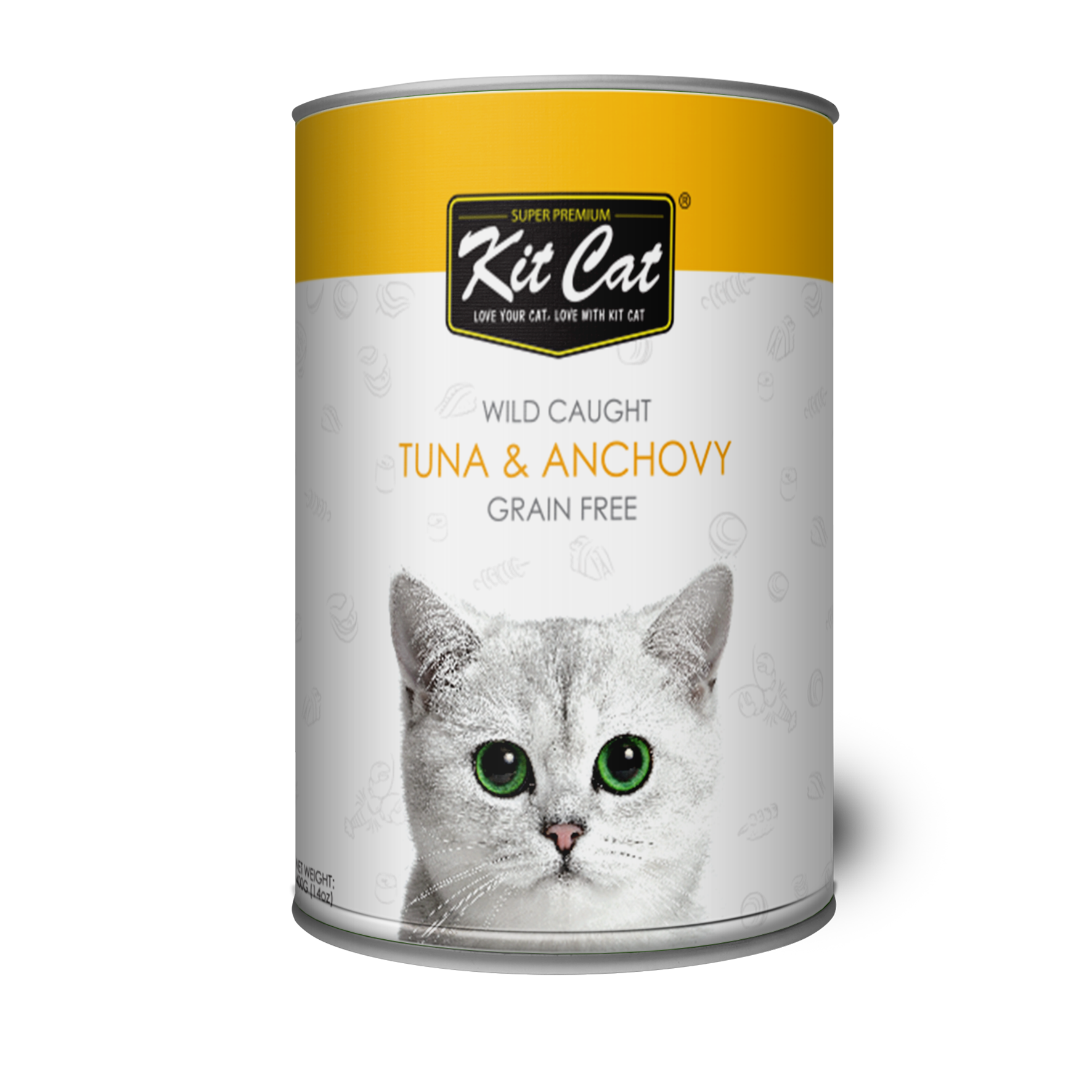 KIT CAT PREMIUM CAT CANNED FOOD 400G
KIT CAT wet food is a naturally formulated diet for kittens and cats of all life stages. The essential vitamins and nutrients helps to keep the felines eyesight healthy, prevention of urinary tract infection and reduces the risk of kidney stones. To ensure the highest Human Grade Quality, Kit Cat is manufactured in a Human Consumption Manufacturing plant for our affection towards all felines.
Hairball Control
Rich in Omega 3 & 6
Grain Free
No Pork, No Lard
Reduce Risk of Kidney Stones & Urinary Tract Infection